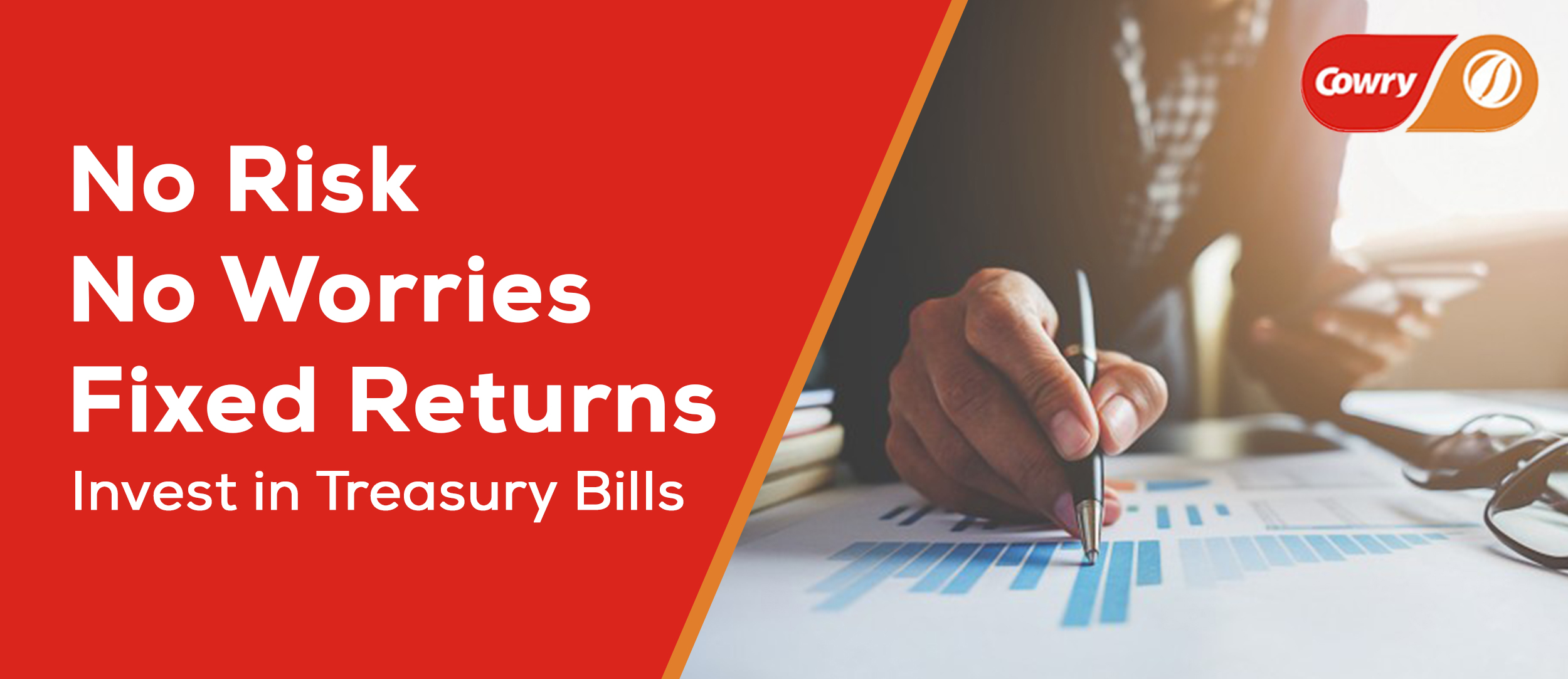 INVESTMENT OPPORTUNITIES IN TREASURY BILLS
Treasury Bills are financial instruments issued by the Central Bank of Nigeria (CBN) on behalf of the Federal Government. The Government uses them to raise funds and to provide liquidity to financial markets. They are guaranteed by the Government and as long as Nigeria doesn't renege on its commitments, your investment is safe.
BENEFITS OF INVESTING IN TREASURY BILLS.
Upfront Interest: T-Bills enable you earn your interest upfront and allows investor to take advantage of time value of money.
Capital Preservation: Investment in Treasury Bills guarantee the protection of your capital.
Attractive Yield: Yields on T-bills are competitive and interest earned are tax exempt.
Portfolio Diversification: A well balance portfolio mix minimizes portfolio volatility and T-bills can be used as collateral for loan.
Customer Care Contact

Dayo{LAGOS}       +234-703-0440111
Nneka{LAGOS}      +234-816-2752619
Adaeze{LAGOS}     +234-802-3435190
Nathan{ABUJA}     +234-806-5612177
Adaobi{PH}        +234-703-3014071